At Ahoyt Family Dental in Plainfield, IL, our commitment is to treat you as a guest in our home, so you can feel at ease in our care. We strive to provide excellent dental care in a friendly environment to the families of Plainfield, IL because every healthy body needs a healthy mouth. With leading-edge dental technologies and amenities designed around your comfort and convenience, our goal is to help you achieve and maintain a healthy, attractive smile. We look forward to getting to know you and developing a treatment plan that's tailored to your individual needs and goals.
---
Dr. Justin Ahoyt
Dr. Justin Ahoyt and his wife, Karen, were both raised in Plainfield and have fond memories of when it was just a small town. Now, they enjoy raising their family in their hometown as it continues to grow. Because of this history, it means a lot to Dr. Ahoyt to be serving the community of Plainfield.
Dr. Ahoyt completed his undergraduate studies at Lewis University and then attained his DDS degree from Indiana University School of Dentistry. Dr. Ahoyt opened AFD in 2007.
Serving the community and helping the underprivileged is a passion for Dr. Ahoyt. The practice has been a consistent donor of the Plainfield YMCA, as well as many of the activities and passions of the patients of AFD. The practice has also provided free dental care to those in need from the first year the practice opened. To date AFD has delivered over $310,000 worth of dental services with a long term goal of surpassing $1,000,000.
Dr. Ahoyt believes in the power of healthy smiles to make positive differences in people's lives. In his personal life, Dr. Ahoyt enjoys spending time with his lovely wife, Karen, and their four children. He also likes music, reading, exercise, and nutrition.
"We are more than a dental office. We improve the lives of those we meet."
---
Dr. Dennis Morrin
Dr. Morrin joined AFD in 2012 and has enjoyed serving Plainfield and its neighboring communities over the years. Working alongside a great team, Dr. Morrin is eager to help patients achieve their goals and make a positive impact on their smiles and lives. He believes the reward for a job well done is the opportunity to do more and is grateful to our patients for their continued trust.
Prior to AFD, Dr. Morrin completed his undergraduate studies at the University of Illinois at Urbana-Champaign, graduating with honors. He then earned his Doctor of Dental Surgery degree from Indiana University, followed by completing an Advanced Education in General Dentistry program at the University of Florida. Dr. Morrin is a fellow in the International Congress of Oral Implantologists. He is an active member of local study clubs and enjoys continued coursework to stay current as dentistry advances.
Outside of the office, Dr. Morrin enjoys spending time with his wife and children as well as travel, exercise, and anything outdoors.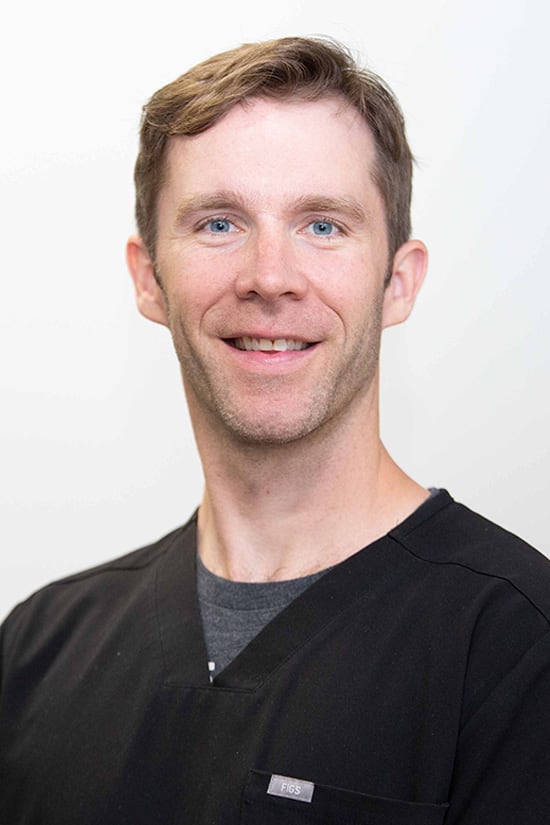 ---
Dr. John Gordon, Jr.
Dr. John Gordon was born and raised in Colorado, but moved to Illinois in 1978 for college and dental school. Growing up in small Colorado communities, he aims for a positive hometown way of treating his patients. It means a lot to Dr. Gordon to be serving the community of Plainfield with outstanding dental care.
Dr. Gordon completed his undergraduate studies at Knox College in Galesburg, Illinois before going on to dental school. He attained his DMD degree (Doctor of Dental Medicine) from Southern Illinois School of Dental Medicine, and afterwards practiced general dentistry in Beardstown, Illinois for a few years before opening a successful practice in Plano, Illinois.
Participating in continuing education courses helps Dr. Gordon stay in line with the latest advancements in dentistry and orthodontics. It also aids him in building upon the services and expertise he is able to offer, such as TMJ and Sleep Apnea treatment. Dr. Gordon constantly seeks new ways to better treat his patients' oral health needs and enrich the lives of others through his dental knowledge and skills. Dr. Gordon believes in the power of healthy smiles to make positive differences in people's lives.
In his personal life, Dr. Gordon enjoys spending time with his children and working with charitable organizations. He also likes motorcycle riding, occasional unicycle riding, woodworking, camping, reading, and photography. He is also considered to be a "Grill Master" often cooking for our office and friends.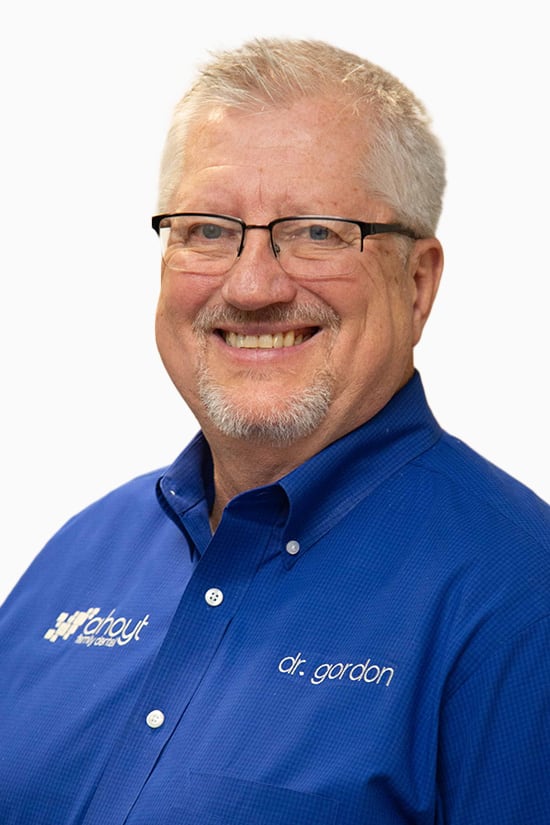 ---
Dr. Duyen Tran
Dr. Tran grew up in Chicago, Illinois where she completed her Bachelor of Science degree in Biochemistry at the University of Illinois at Chicago and Master of Science degree in Biotechnology at Rush University. She then pursued her Doctor in Dental Medicine training at Midwestern University in Illinois where she received the Award of Excellence in Patient Care.
Growing up, she has always had a terrible and traumatic dental experience. Being in the patient's perspective, Dr. Tran personally understands the importance of meeting the right doctor who can properly diagnose, treat, and educate patients in oral health and overall wellness. Dr. Tran is committed to making a difference in the community. Her goal is to deliver a positive dental experience with an emphasis on comprehensive dental care, patient education, and comfort. She is a dedicated practitioner who commits to lifetime learning through evidence-based dentistry and continuing education courses to treat her patients with the latest knowledge and technology.
Dr. Tran is devoted to providing care for the underserved communities. She is an active member of community outreach programs. Recently, she completed a Dental Mission trip to the Dominican Republic to provide free restorative and surgical dental treatments to the citizens of Samaná. In addition, she has also volunteered at the Mission of Mercy at Illinois to provide dental services to adults and children. She desires to continue her travels in hopes to deliver dental care locally and abroad. She is a member of the American Dental Association, the Illinois State Dental Society, the Chicago Dental Society, and the Academy of General Dentistry
Outside of her profession, she loves traveling, biking down Lakeshore drive, and playing tennis.